Bipana Dhakal – Making a change through her community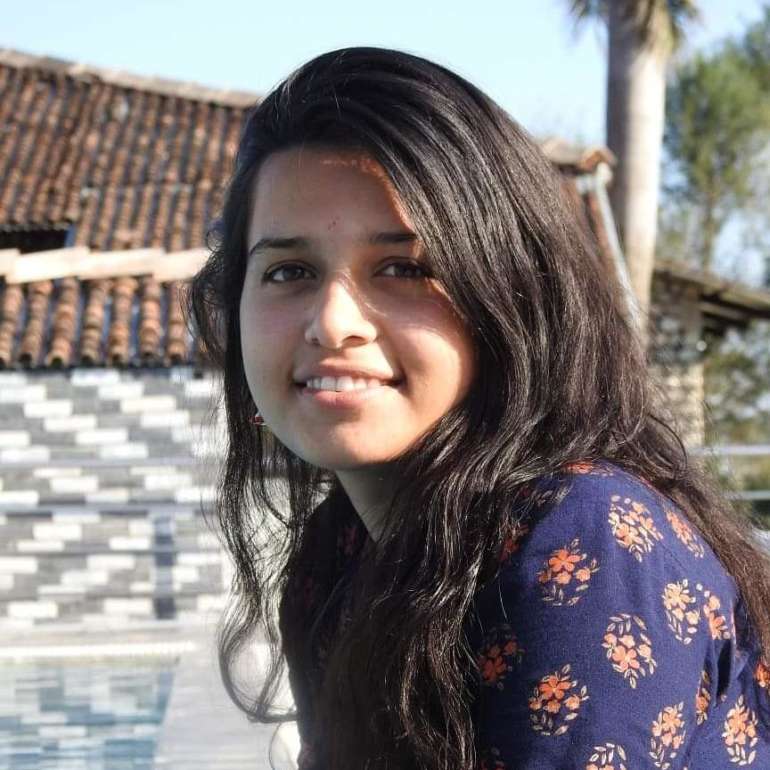 Bipana Dhakal is a social work student who works actively in her community. She is a 4th-year student at St. Xavier's College, Maitighar, Nepal. Bipana has been involved in the DVINE project and found a learning project of her own.
Bipana keeps herself busy. Her study life consists of classes, college internships, social activism, volunteering and project work in The Learning Fortress – a social project she initiated.
– I believe in the practical way of studying. I tend to apply what I have learnt from my college and give back to my community, says Bipana.
Education in the community during the pandemic
Both negative and positive impacts came from the pandemic. The virtual classes and a new teaching environment brought many challenges, but the pandemic also allowed Bipana to work on her long term plan of doing something for the community.
– I started the project called 'The Learning Fortress', which aims to create a nonformal, creative learning environment in the rural community of Bardiya district of Nepal. At the moment, we are teaching a group of 20 children, tells Bipana.
I believe in the practical way of studying. I tend to apply what I have learnt from my college and give back to my community.
Through the project, the children attend different sessions, activities and designed learning spaces. The sessions are adjusted to the children's age, interests and learning pace. For now, the project mainly focuses on children who cannot attend schools due to the poor economic condition of their families.
– The project targets to educate the kids with needed basic soft skills like values, cultures, traditions and different aspects of leadership development. I think that they need these skills for proper schooling and becoming active citizens of the country that is a potential change-maker, Bipana explains.
DVINE as the inspiration
Bipana was also involved in the DVINE project, which is an international project coordinated by Diak. It promotes dignity in Vietnam and Nepal through developing holistic tools for competence-based curricula.
– Its holistic approach to community development collaborating multi professionalism has helped to work closely with the theories and practical knowledge. For me, it has broadened my understanding and knowledge about social and health sciences working together, she explains.
I am enthusiastic and driven towards working on problems existing in different social sectors.
Bipana has observed the different working modules and content of the DVINE project. She has been involved in the topics and content creation of the communication and interaction toolkit for teachers.
– The new concepts and ideas for working with the community taught by DVINE have been of great help for me since I have been using them in my work as well, Bipana says.
– I feel lucky to have been able to work and learn with projects like DVINE, where is room to explore many aspects of community development along with education, she continues.
With her studies, Bipana has gained knowledge on social work and its different sectors. She wants to keep working for her community in the future as well.
– I have the vision of contributing to SDG no.04: Quality Education working through ground level encouraging community participation. I am determined to pursue my studies in the field of child education. I dream of findings solutions to problems in education in my country, and the whole world, Bipana concludes.
Text: Kreeta Koskijoki