Photos Generate New Insights – Community Development Course Experiences
I still remember, it was a day of November when the pleasant warmth of summer was fading but the bitter cold of winter was yet to come, when a bunch of people from different countries and different spheres came together in St. Xavier's College, a well-known and reputed college in Nepal. Taken at the St. Xavier's College on the closing day of the intensive courses conducted in Nepal, this picture captures perfectly the satisfied and happy faces of DVINE personnel, teachers, nursing students, social work students and microbiology students.
Before the course, they were no more than strangers to each other, but in a short time they wondrously turned into a family, collectively represented by the name DVINE. Each person out there had the purpose of adding efficacy to society for their own part from their respective places.
Taking Part
With all this talk, I must not forget to convey the experiences I had as an individual participant. Let's begin with how I felt when I got to know that I had been selected as a participant in the DVINE project. Just as we can taste all the flavours from different ingredients, yet we are unable to separate the individual taste of each ingredient, I was also not able to know what I was actually feeling, which was the exact emotion I was experiencing then; I vaguely remember that I was confused, happy, grateful, excited, nervous, stressed and many more.
To be honest, half of me was really not into it knowing that it was an experimental intensive course I was participating in. Thanks to the Almighty, I did participate, otherwise I would have left a heavenly opportunity to learn and contribute to my own personal development as well as community development.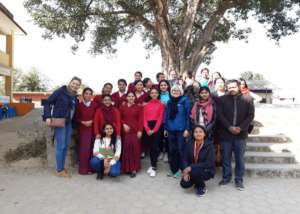 Understanding Local Knowledge Through Pictures
I got to participate in the "Community Development" intensive course that put more emphasis on the photovoice method. This course aimed at understanding community problems and realities in order to help people know the actual situation of their community.
Have you ever heard about a picture having its own voice or people saying that picture speaks? I have heard it many times and every time have heard it I ignored it thinking it was a mere philosophical saying with no practical meaning. To tell you the truth, I had already changed my opinion toward it after what I learned during the "Community Development" intensive course. Now I firmly believe that these sayings do have a practical meaning.
Those who are behind this saying must have used pictures to convey messages. Just imagine how wonderful and exciting is the idea of using photos to study a community, especially as every one of us are fond of clicking pictures on the internet.
During our community visit, we selected some of the students to introduce their community through their own eyes. In the beginning, I underestimated their capacities and I judged those students based on their age and social standing. I was so sure that they would not be able to portray their dignity in a picture, but to my surprise (I would rather term it as a shock), they showed the pictures and told me the meaning behind their clicked pictures.
They literally had in-depth knowledge about their community strengths and weaknesses. This incident taught me a lesson that will be useful for my whole life and that's to never question others' dignity or capacity.
Here are some local students that took part in photographing the community and some of their photos: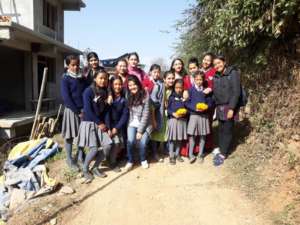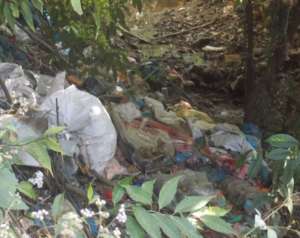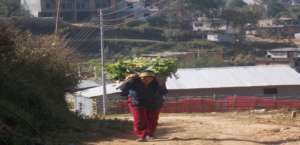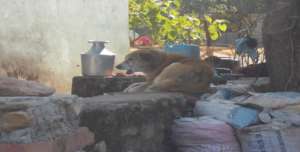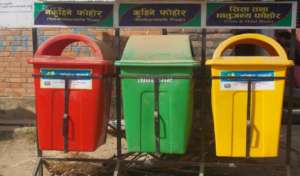 Towards Mutual Understanding
I got to experience all sorts of new things in this project. From exchanging cultures, values to exchanging knowledge about the different professions, from assessing the community to assessing my own paradigms, it has been a journey worth being part of.
We also found the shortcomings of the project that might act as hurdle in the upcoming days. Some of them were lack of time, failure to involve community members apart from the participants, inability to provide solutions for problems highlighted. The DVINE team throughout the project showcases the perfect example of unity in diversity. People from different fields with different paradigms working collectively together in mutual understanding. Through my eyes, I see that this project has the core value of unity in diversity so it is for sure that the project will be able to reach its vision.
As Henry Adams said, "Unity is vision; it must have been part of the process of learning to see".
Text: Mainali Grisha