Educating Holistic Approach and Understanding Dignity – The Story Begins

Once upon a time, in freezing days of March, on the far edge of the world, a group of people from diverse corners of the globe gathered to launch a project called DVINE. These people are pictured in the photo above.
The place of their whereabouts at that time was Diaconia University of Applied Sciences, Helsinki, Finland. During this kick-off meeting the project personnel got to know each other, shared information about their universities and received information and insights about teaching methods, IT and library systems in Diaconia University of Applied Sciences.
After the initial meeting, the DVINE project group continued figuring out the practicalities and contents of their project by using online platform called Zoom. This functioned just fine and it was decided that the group will have online meetings every month.
First Visits to Kathmandu and Hue
In the merry month of May 2019, participants from Turkey, Norway and Finland made two study trips to more pleasant weather conditions than freezing winter of Helsinki. They visited Kathmandu and Hue. In both places they got to see practical teaching and working life. Library and  IT facilities were also visited. In this way they gained necessary perceptions of local everyday realities in education as well as in social work and nursing.
On the foundations of the project plan, kick-off meeting, online meetings and study trips, the project group decided to realize two experimental intensive courses in November of 2019. One course was called "Community Development" and the other "Communication and Interaction Competencies".  The objectives of these intensive courses were to test teaching methods, learning contents and multi professional co-operation. Experiences, feedback and insights gathered during the intensive courses would afterwards be used as bases of further working in the project.
And now we have reached the present moment in our story, since while writing this blog, the realization of these courses has begun in Hue, Vietnam and another set of courses will become real in Kathmandu, Nepal during the coming week.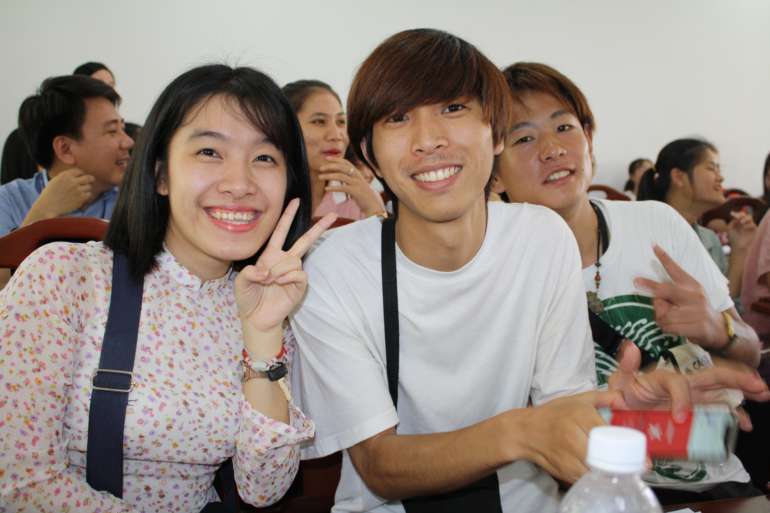 Realization of intensive courses and objectives of the project rise several interesting questions and themes:
Dignity in its general meaning derives from the Universal Declaration of Human Rights. It has a clear meaning: "All human beings are born free and equal in dignity and rights. They are endowed with reason and conscience and should act towards one another in a spirit of brotherhood." But it remains still to be answered what dignity actually means in contexts of learning, teaching and everyday practices of nursing and social work in Nepal and Vietnam.
"Holism" is written large in the project plan, but do we emphasize the holistic view of individuals, communities, localities or whole societies?
The higher education institutions that take part in this project use numerous teaching methods and they use several digital and web-based techniques to enhance learning and teaching. We have to figure out which ones will be feasible in Vietnam and Nepal.
The project aims to co-produce a common curriculum for four social work and nursing universities in Nepal and Vietnam and it has to be decided what kinds of contents this curriculum will have. In addition to the curriculum, also learning material will be produced.
A special challenge of this project is to think about future since curricula, learning materials and web-based technologies are preparing students for the coming world, not to the past one. Hence, to what kind of future do we want to prepare our students?
Do you want to know more about this story and how it evolves? Do you want to know more about our findings, new learning and teaching methods, dignity and holistic approaches?  If so, check out this web site and this blog in coming two years!
Text: Dr. Ari Nieminen, project manager